In July we published a call for new interim Community Leadership Team members. From the 17 applications we selected seven of them to join the CLT. We would like to thank all of the candidates for their time & responses.
Here are our seven new CLT members and their backgrounds:
Rowan Hoskyns Abrahall

Rowan has been working with Joomla! since it forked from Mambo. Based in London, UK she builds, maintains and consults on sites for a wide variety of clients from small businesses to government agencies and NGOs. Rowan is lead of the JET Team and webmaster of the Community Portal, as well as a member of the JUG Team and Capital Committee. Outside of Joomla her interests are travel and cooking.
Sandra Thevenet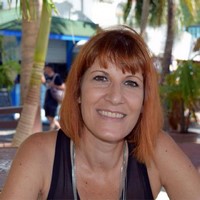 After mastering HTML and CSS sites, Sandra discovered Joomla! in 2008 which she uses on most of her clients' sites. Sandra is a member of the Documentation Working Groups and Webmasters Team and contributes as much as she can in a wide range of Joomla! areas and projects including but not limited to; Documentation, Localization, CSS, Landing Pages and maintenance of some of the project's websites.
Born in the French Alps, Sandra has lived in the Caribbean on St. Martin since 2007, the move was life changing in many ways including a major career shift from Real Estate to Web.
Helvécio "Elvis" da Silva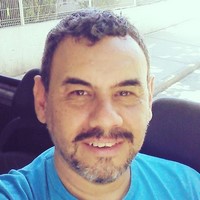 Helvecio "Elvis" da Silva is a Brazilian graphic and web designer who started developing websites with Joomla since its release in 2005. As his knowledge of Joomla increased, he started presenting the CMS to general audiences, military and educational institutions in Rio de Janeiro, Brazil. He started volunteering as an illustrator and an author for the Joomla Community Magazine. After a while, when version 3.4 was released, he started contributing to translating Joomla and the J!Docs into Brazilian Portuguese. As a graphic designer, he contributed to creating the visual identities for several Joomla events as well as imageries for the Joomla Project.
Currently, he contributes regularly as the Joomla Community Magazine co-Lead Editor and Team Leader of the Brazilian Portuguese Joomla CMS translation package. Also, he is the organiser of the JUG caRIOca and is always happy to share with the community his knowledge and passion on Joomla.
Cliff Pfeifer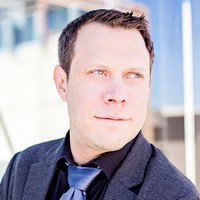 Cliff Pfeifer is a passionate Joomla! contributor from Denver, Colorado. With an education in Music and Psychology, he discovered his talent for web design while working as an audio producer and artist manager in the early 2000's, when internet marketing and social media became part of every day life and business.
He began using Joomla! in 2007 and now runs his own company which provides a full spectrum of website and digital marketing services. Cliff contributes to his local community as organiser of the Denver JUG & JoomlaDay Denver. He shares his passion by speaking at Joomla! events all over the world, he is a frequent contributor to the Joomla! Community Magazine, part of the Marketing Leadership Group and a Joomla! UX Team Leader.
Outside of Joomla! he enjoys techno music and concerts of all varieties, traveling, cooking and the great outdoors. He is always looking for an adventure and is always pushing his life, and his work, into the future.
Johan Janssens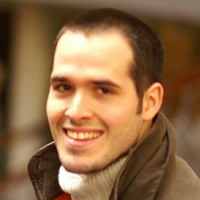 Johan Janssens is a Belgian web architect, tech entrepreneur and free software advocate. In the past 15 years Johan has spent most his time creating and advocating free and open source software and helping evolve the world wide web.
Johan is most known as co-founder and lead developer of Joomla, since founding Joomla he contributed in many different roles to the project. Outside the project Johan leads the team at Joomlatools, home of DOCman, one of the most popular Joomla extensions.
Johan is a firm believer in sharing and collaboration, in spreading good ideas and in the power of technology to make the world a better place. He continually pushes the people around him to be creative and connect the dots.
Mike Veeckmans

Mike is the founder of Joombiz , where Joomla! is one of the main focusses. He graduated in Public Relations and Marketing. After managing an IT company for 12 years , Mike started Joombiz in 2013. He has been using Joomla! since the fork and been active in the community since 2012. Next to the MWG, Mike is also part of the Capital Committee Team and Social Media Team. In addition to the Joomla! Community, he's also helping out in some local communities in the town where he lives.
When he's not working (wait, does that even happen?) you can find him in the company of his 2 beautiful daughters, travelling or capturing pictures with his camera.
Aníbal Sánchez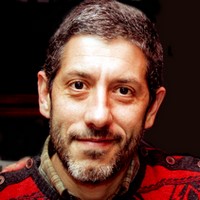 Aníbal Sánchez is the leading developer of Extly Extensions. He has experience in rapid web development within DevOps processes, with more than 15 years of experience across Internet industry, implementing quality assurance practices and project management methodologies.
Anibal Sánchez has a bachelor's degree in Computer Sciences from Universidad de Buenos Aires (Argentina). His thesis and dissertation were about particle imaging and tracking in the vision and image processing field (2000). In his professional career, he worked in BPMS software development for automation and control, based on finite-state machines (2006). In recent years, he provided consulting services for advertising networks, mainly on technical management of marketing campaigns and IT operations. Finally, looking into the open source opportunity of GNU/Linux environments and Joomla! content management system, he founded an entrepreneurship to develop extensions to manage social networks, directories and mobile applications. Anibal is currently living in Asturias, Spain.
Anibal Sánchez currently contributes with Joomla! community as JED's Marketing Manager, Joomla! Code Contributor, Joomla! Bug Squad member, Joomla! Magazine author (español) and Joomla! StackExchange user.
Welcome to Mike, Rowan, Cliff, Helvecio, Anibal, Johan and Sandra! We are glad to have you both on board our team and we look forward to working with you. Thank you for taking on this added responsibility on top of everything that you already do for our community.